Odeon Squared Petite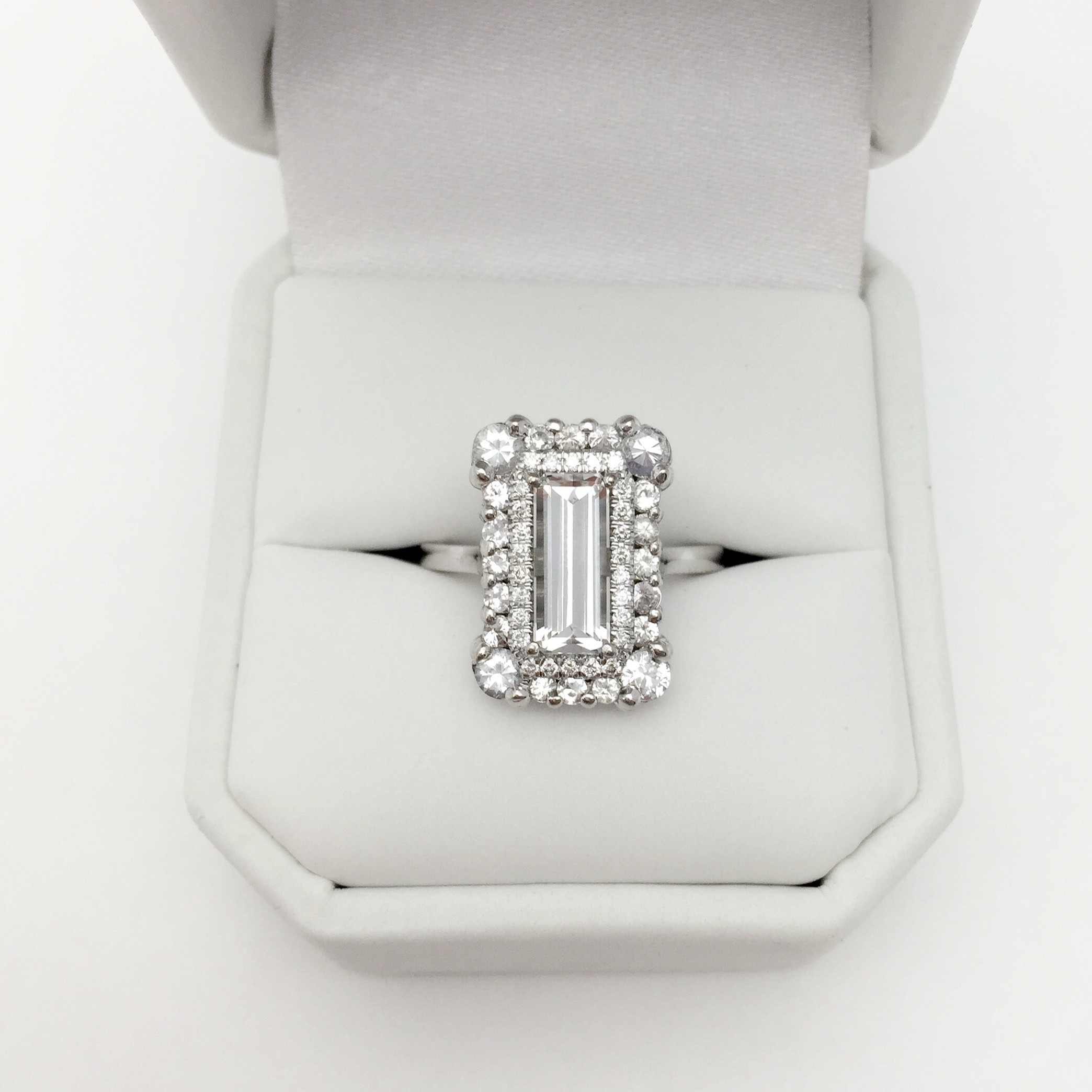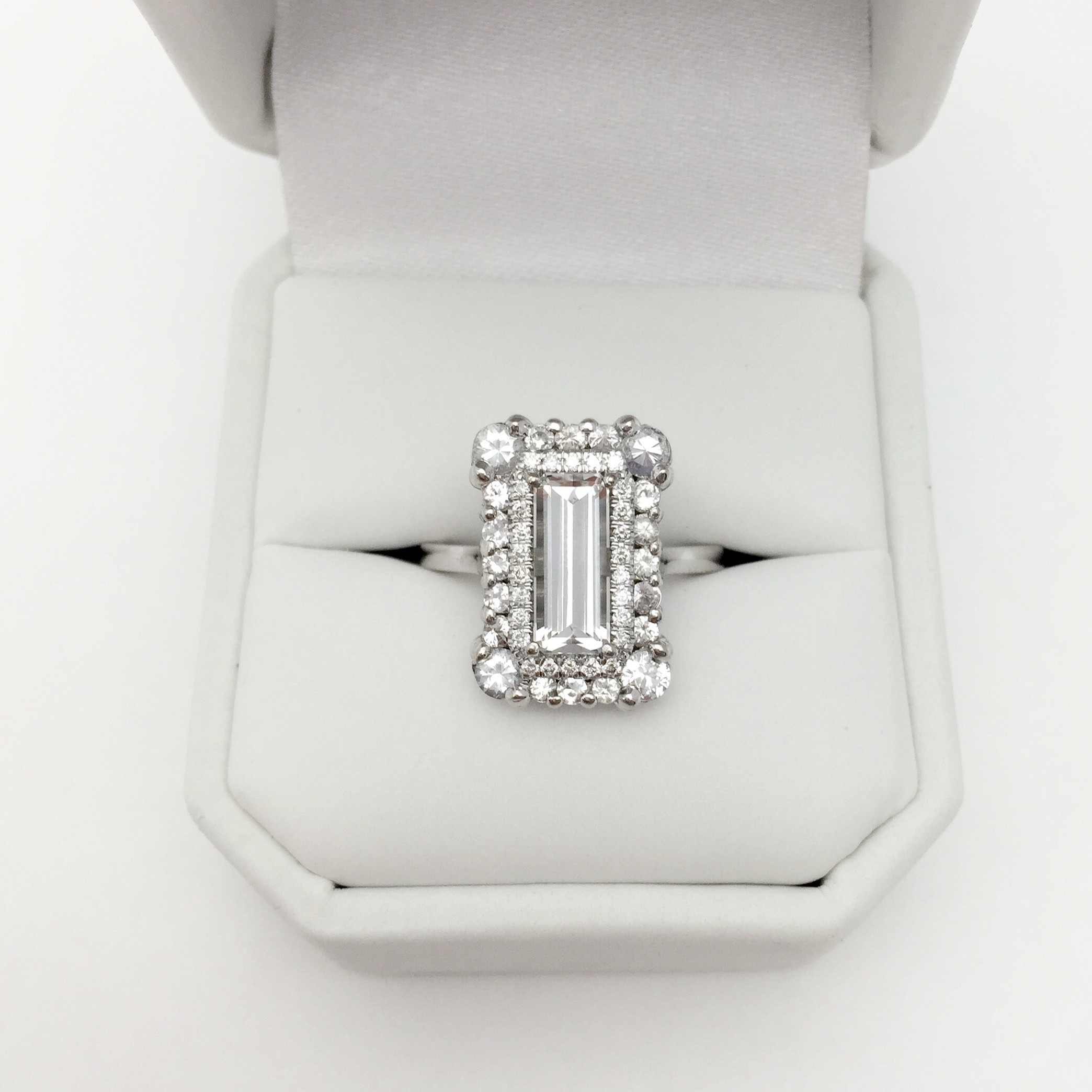 Odeon Squared Petite
This slightly squared version of the Odeon ring was originally built as a custom setting for an elongated heirloom emerald cut diamond. It is custom-made-to-order and is available in various finishes and sizes. The extra long .43 ct center diamond pictured is framed by an elegant halo of diamonds. The halo is surrounded by slightly larger round stones that fluctuate slightly in size at the corners. The delicate wiring slightly lifts the stones, allowing the light to illuminate from below. Viewed from the top, the placement of the prongs creates the softened lines of a rectangle. Because this center shape is not a standard size, it will be a special order piece in diamonds, and the proportions may vary depending on your preferences. This ring is a hand-crafted labor of love, perfect for engagements, anniversaries, and special occasions.
The ring shown is a size 5, 14k white gold, with a .43 ct emerald cut diamond
This ring can be purchased as shown in white sapphires, or as a custom order with diamonds
The last photo features a larger version of the Odeon Squared in 14k white gold, diamond halo and white sapphires with a 1 carat center
The setting has been designed to sit low profile and to accommodate a wedding band flush to the shank. I have two standard options for matching wedding bands: 1. A 14k gold solid band ($200); 2. A diamond pave band in 14k ($650 or $750 for sizes 6.5 and up). I can also create custom bands with different size/type stones upon request.
View videos of this ring, compare sizes and stones in my Inspiration Gallery
Trying to visualize this ring on your finger? Download a super helpful document that shows the actual scale of the designs in my collection here. Print and cut out rings to try them on your finger for a scale reference.
Please visit my FAQ page to learn more about the ordering process.
Pricing
.45 ct center sapphire, diamond halo, with 14k gold (white, yellow, rose): $2350
approx. .45 ct center emerald cut diamond, diamond halo, with 14k gold (white, yellow, rose): $4800 (pricing will vary depending on the center chosen and whether it is custom cut)
Quick Tips
How do I go about ordering this ring?
Visit my FAQ page first to better understand the ordering process, then contact me with any additional questions.
Can I buy this ring with other stones?
Yes! It will be a special order with custom cut stones. Please contact me for a quote for different stones, including blue sapphires, rubies, etc.
Love the ring as is, but prefer a different size/type center stone or metal? More questions?
Pricing is for fully insured, trackable overnight domestic shipping. International shipping is available - please inquire for a quote. Please contact me with any questions; I am available throughout the process of purchasing your dream ring!